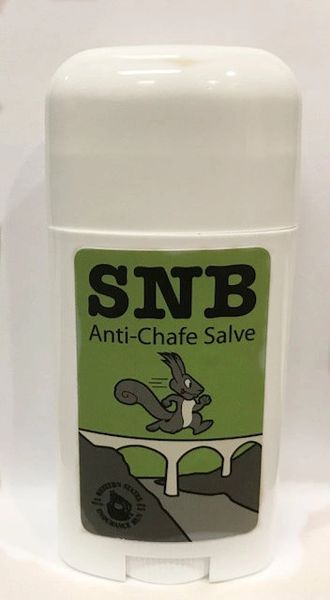 Squirrel Nut Butter
The All Natural Ingredients include: Coconut oil, cocoa butter, bees wax and vitamin E oil.  How simple is that?
SNB is a multi purpose salve that works extremely well for preventing chafing and blisters on feet, as well as skin restoration on eczema,  cracked/dry hands, feet, and face.
Some current uses/activities of this product include ultra runners, marathoners, mountain bikers, road cyclists, triathletes, hikers/backpackers, endurance horse riders, nurses, river runners, fire fighters, chronic eczema sufferers, diaper rash, massage therapists, golfers, tattoo recovery, paws and noses on dogs and cats, mushroom hunters, motorcycle enthusiasts, unicyclists and just people who enjoy softer skin.
What is the best container for different temperatures???
SNB is ALL NATURAL and "feels" the temperature changes.  The salve becomes rather hard at temps below 50 degrees F and softer at temps above 85 degrees F.  With that in mind, if you are racing/training in cool/cold weather, we suggest using the SNB Sticks.  If kept out of the direct sunlight, the SNB Sticks will be the best choice for application from below freezing up to around 100 degrees F. The SNB Tins are best if used in the temperature range of 60-90 degrees F.  If you are using the tins below 60 degrees F then you can keep the product soft by storing the tin in a pocket next to your warm body. You can also just use the back of your fingernail to break the product up. Our SNB Double Wall Tub is designed to act as a little thermos to protect the salve from extreme heat.  You can use the tub in temps up to 120 degrees F if you keep it out of the direct sunlight.  Another neat thing about the tub is when used in cold weather, you can simply take the top off, squeeze the sides together and pop the SNB puck into your hand to use it like a bar of soap where needed.
Featured Products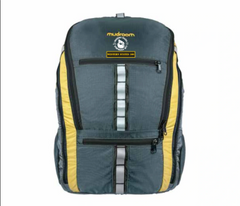 Mudroom Backpack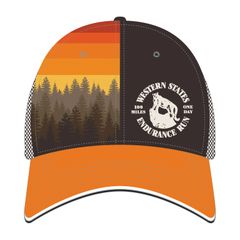 Headsweats Forest Trucker
$28.00
Hydro Flask 32oz Wide Mouth
$40.00